Book Club
2023 Women's Prize for Fiction Longlist
In addition to the worldwide celebration of Women's Month, the 'Women's Prize for Fiction' released its 2023 longlist of 16 exceptional books by women. There can only be one winner at the end of the day, but getting into the longlist is just as much an accomplishment for these amazing women and their brilliant works.
Ahead of the announcement for the winner, DW bookclub thought to introduce you to the brilliant contenders; add them to your reading lists, recommend them to friends, buy them etc.
A notable thread spawn across this selection is the boundless imagination that each book exposes its readers to, there's something fresh and exciting for every reader; those who are willing to be transported into a world of new and creative retellings of history and humanity, explore the grandeurs of otherworldliness and fresh perspectives of our world as we've come to know it.
On April 26th, the shortlist consisting of just six books from this selection will be announced and finally, the winner will be announced on the 14th of June.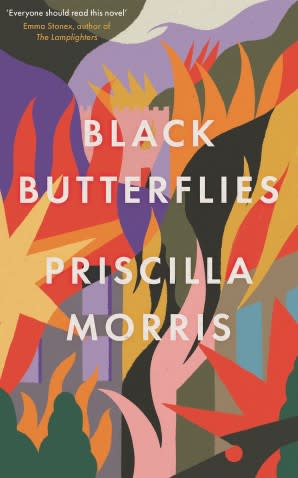 BLACK BUTTERFLIES by Priscilla Morris
Black Butterflies speaks slightly to what's been going on in Nigeria these past few weeks in a terrifying way. Morris takes us through the horrors of the 1992 Siege of Sarajevo through the eyes and lived experiences of Zora, an artist and teacher who at the beginning of the unrest, sends her Husband and aged mother to go be with her daughter in England while she stays back in hopes that the war will not spill past a couple of weeks, the siege lasted three and a half years.
As everything Zora has known and loved crumbles to the ground buried in the ashes of what was, she grabs for the ray of hope that her art provides as she and her friends who have been left behind hold on to the threads of resilience for survival.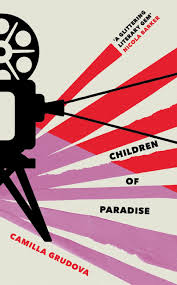 CHILDREN OF PARADISE by Camilla Grudova
In Children of Paradise, Grudova creates an unearthly world where fantasy and reality often overlap. In an old Cinema called Paradise, a band of tight-knit misfit cinema employees bond over their ill-paid menial jobs, illicit after-work hours film screenings, drugs and an array of otherworldliness. An already dark tale takes a darker turn when the aged owner passes away and her family sells off the cinema to a behemoth corporation that poses a threat to the magic of the
building and the bond of its carnivalesque crew. As a book set in a cinema, a very notable element of the book is how each chapter is titled after a classic film, a device that demands the reader to draw connections between the titles and the story within the chapter, some more literal than others and some taken up an allegorical tone.
With this work, Grudova has created an impressive and provocative work that speaks to underpaid labour and employee relationships regarding our world but with gothic undertones and magical realism, and a fun cinematic arrangement that the film girlies would love!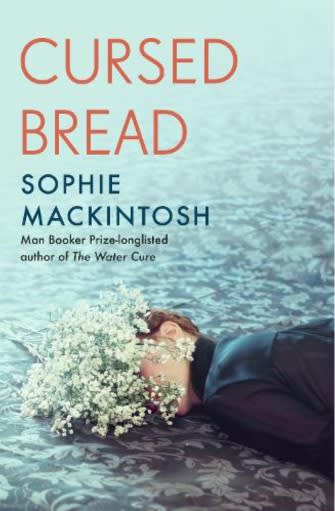 CURSED BREAD by Sophie Mackintosh
In a rural French post-war community, Elodie is a simple baker's wife who lives an unflattering life, kneading bread, doing housework and trying to ignite the old spark she and her husband once shared, but fails. Elodie longs to be desired, to be seen, to be held. When a new couple arrives in town; an American ambassador and his glamorous wife, Elodie is obsessively drawn to their charm.
This longing and desire consume her, unearthing darkness that spreads throughout the town in a series of mysterious happenings that she unknowingly has a hand in.
Based on a real-life mass poisoning mystery, Mackintosh weaves a hallucinogenic fairytale of obsession and an unsettling story of a town crippled by hysteria.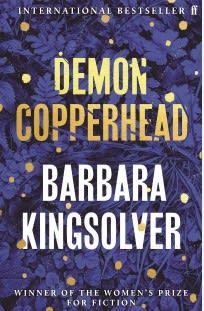 DEMON COPPERHEAD by Barbara Kingsolver
Set in late 1980s Southwest Virginia, Kingsolver weaves an equally enigmatic reimagining of Charles Dickens' David Copperfield through the teenage whirlwind that is Damon Fields life.
Born to a drug-using teenage single mother, impoverished, the odds have already stacked against him.
After his mother's death from an opioid overdose, Damon, nicknamed Demon Copperhead, becomes a ward of the state. From his glory days as a high school footballer to a disastrous young love, a knee injury, child labour, foster care and a train of tragedies that eventually thrust him into an opioid addiction, Demon's life is a canvas of the damages of institutionalised poverty that speaks to a new generation of "lost boys" and a system that still suffers from the issues Dickens addressed in his David Copperfield, issues that exist full fleshed in real life America even today.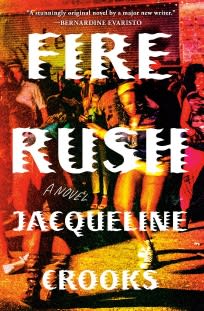 FIRE RUSH by Jacqueline Crooks
Bustling through 1970s London, Fire Rush is bursting with every flavour of youthful exuberance.
Ganja fogged underground clubs and dancehall dub nights are the perfect escape for Yamaye and her girlfriends. Just above the grooving and loud music are streets patrolled by mean-eyed police officers and a life of struggle.
In the aftermath of a mesmerising tragedy, Yamaye moves to Bristol, as the story takes a sinister turn. Yamaye is lured into a world of violence, gangsters and rapists when she seeks refuge in a "safe house" that turns out to be a hell in which she must escape.
Yamaye's saving grace is a trip to Jamaica where she is introduced to Obeah rituals, an African spirituality that offers her the possibility of a rebirth.
"There Yamaye divines her own strength and agency, with a revelatory "fire rush", a burning truth coursing through her body, that has been on the verge of being expressed from the story's beginning, and can no longer be denied."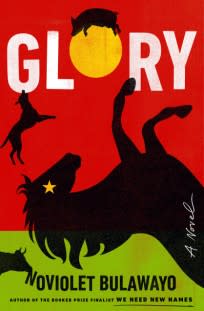 GLORY by NoViolet Bulawayo
Perhaps a modern day Animal Farm? Glory is a powerful and humorous nonfiction account of the 2017 coup that ended Zimbabwean President Robert Mugabe's oppressive, 37-year reign. A fictitious animal kingdom called Jidada is crumbling under the autocratic rule of an elderly Stallion. After years of tyranny, weak and old, he is ousted in a bloodless coup by a vice president he had exiled who has gained a cult-like love of the kingdom's subjects as he promises to make Jidada great again. Little do they know that they had gleefully leaped from the frying pan to fire. The animals take to social media (yes you read that right) to have their voices heard but none stand out like the tweets from a Goat named Destiny who "becomes a chronicler of her nation's history and an advocate for its future."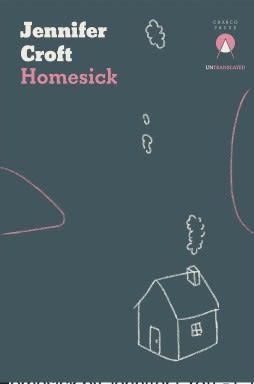 HOMESICK by Jennifer Croft
Through a series of "firsts," Crofts memoir delivers a soothing coming-of-age story "of a singular consciousness, a strikingly personal account of a deeply troubled young girl's efforts to absorb disaster and to persevere, buoyed by her passion for language, its infinite permutations and enigmas."
Croft truly draws the reader in through pictures taken by her or her mother of streets, buildings, birthday parties etc punctuated at the start of each chapter. Homesick provides a rich craft on growth and identity formation, family, loss, girlhood and the complexities of growing up.
I'M A FAN by Sheena Patel
In this dazzling debut, the narrator uses their experience in an unequal and unfaithful toxic relationship to examine the dynamics of heteronormative relationships in our society as we've come to know it and the general power dynamics that comes to play in overall interpersonal relationships. Patel's layering of all the possible reactions to abuse raging from confusion, fear, self-hatred, rage, sadism, and humiliation is written with a sharp directness creating an authentic story on the flaws of human connections.
MARRIAGE PORTRAIT by Maggie O'Farrell
Inspired by Robert Browning's poem My Last Duchess, Marriage Portrait paints a dark Renaissance tale. Lucrezia, daughter of Cosimo de' Medic is married off to Alfonso d'Este, the Duke of Ferrara at a young age, a year later at the age of 16, she dies while several portraits of her survive over centuries. Browning's poem assumes that Alfonso may have been responsible for the death of his child bride, this is where O'Farrell's stellar novel draws its inspiration from, the storyline alternates between hours leading up to the impending murder and Lucrezia's colourful childhood. O'Farrell's retelling is a magnificent play of fantasy and superb imagination.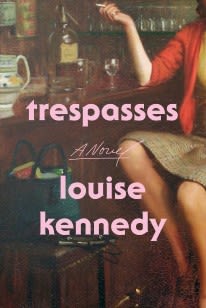 TRESPASSES by Louise Kennedy
In Belfast 1975, war ridden and everything in between, young (catholic) Cushla finds love in troubled times when she comes across a British protestant lawyer who defends young catholic boys when they get unjustly arrested. Kennedy's writing style and serve is in very conventional fashion but yet gives what it's supposed to give. Through Cushla's perspective, Kennedy paints 1970's Belfast with a rich texture of the times in ways we can only imagine but manages to not make that the main focus of this story of forbidden love in perilous times.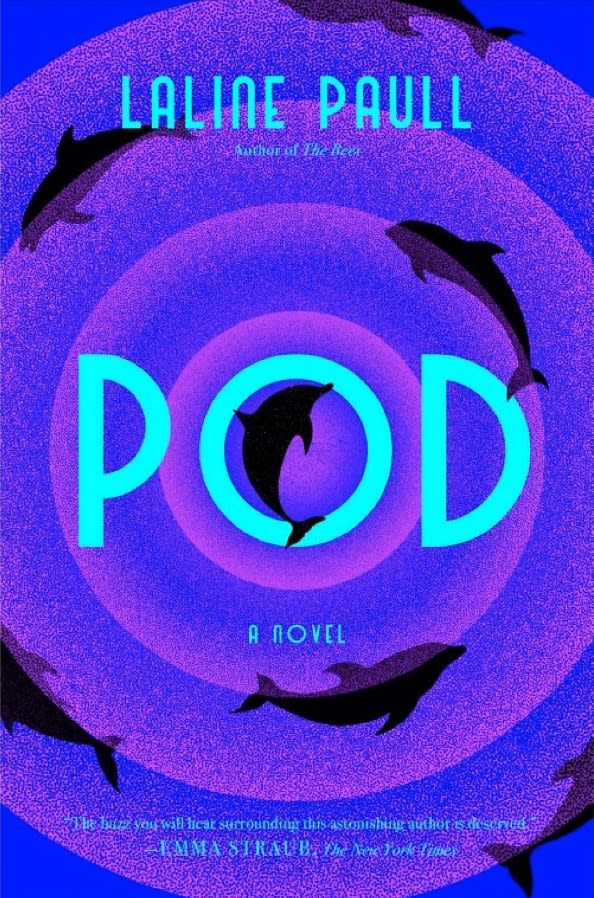 POD by Laline Paull
POD turns a light to the screaming ecological crises of our world in its simply timeless fiction. It introduces us to an Ocean ecosystem and its wondrous inhabitants; extraordinary creatures, mysteries, and mythologies, a world haunted with the consequences of our human ecological shortcomings. Ea is a dolphin who has always felt like she did not belong to her pod of spinner dolphins, she suffers from a type of deafness. Tragedy strikes which forces Ea to leave the pod and face the bleakness of solitude and the unknown, while in the vast of a part of the ocean she has never had to reach, Ea realises the ocean is no longer the sanctuary it once was, from predators to strange floating objects, her world is unrecognisable. On belonging and sacrifice, Paull weaves a brilliant story of harmony and tragedy.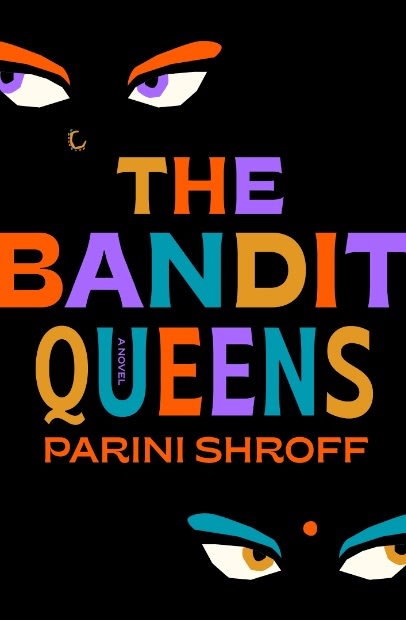 THE BANDIT QUEENS by Parini Shroff
For lovers of My Sister the Serial Killer, the women of this rural Indian community will swoon your heart just as easily. A carefully crafted feminist revenge thriller with exceptional characters, pulsating prose and a provocative premise at the heart of the story.
Geeta's life as a widow in her local community is far more peaceful than the life she led as a wife. Unbothered by the rumours of her being behind the death of her husband(she did not,) she creates a reputation for herself. Reality sets in when all the women in the village suddenly want to get rid of their husbands too. A woman comes to her asking for help to get rid of her abusive drunk husband, her reluctant agreement kick- starts a chain of events that will change the lives of the women forever.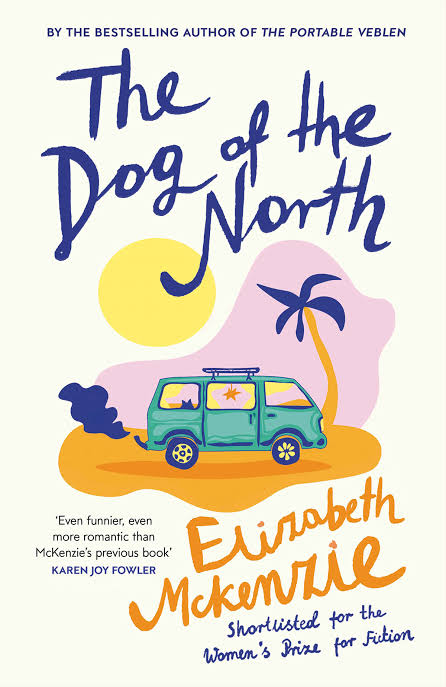 DOG OF THE NORTH by Elizabeth McKenzie
Penny Rush leaves her crumbling life behind in Santa Cruz when her Grandmother's accountant calls her to intervene; her mad scientist grandmother is going haywire, a series of adventures and misadventures unfold. On the other hand, her Grandfather's second wife has kicked him out of the house and so Penny must also see to that crisis but then he asks her to accompany him to Australia one last time.
Five years before, her mother and step-father go missing in the Australian outback and Penny's Grandfather thinks they can find them.
Dog of the North is an exciting adventure tale of Penny's journey putting out the fires of familial trauma, a journey that leads her back to finding herself.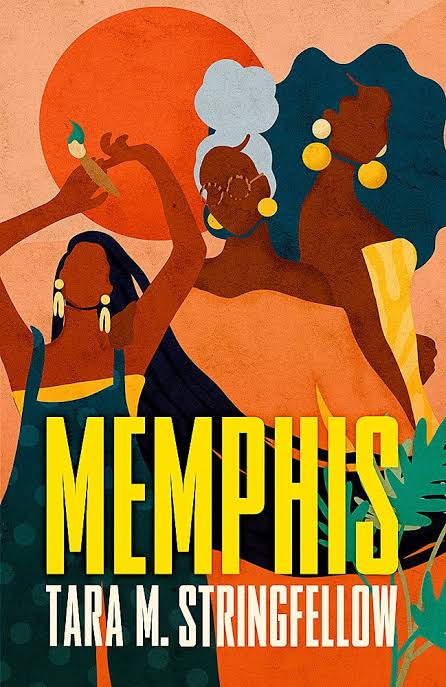 MEMPHIS by Tara M. Stringfellow
With Memphis, Stringfellow knits an intimate ode to Black womanhood and the city of Memphis. Through the lives of Hazel, her daughters Miriam and August and her grand-daughter Joan, covering nearly seven decades of life in Memphis, Stringfellow has created yet another generational tale of life and all its struggles and joys and the resilience that fuels and propels these women's lives,
For lovers of Yaa Gyasi's HomeGoing and Brit Bennet's The Vanishing Half, this book is perfect for you!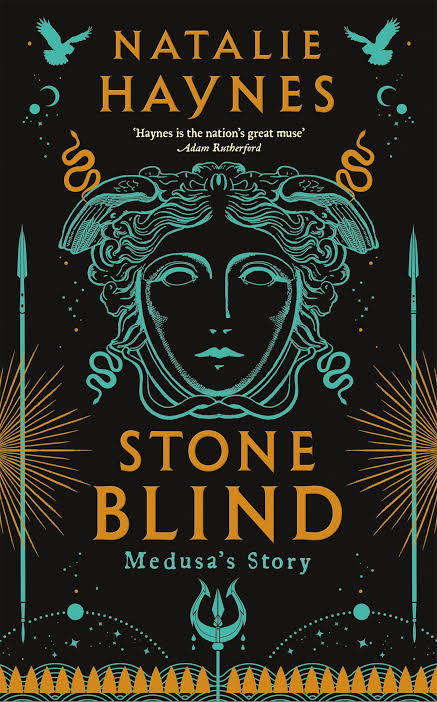 STONE BLIND(Medusa's Story) by Natalie Haynes
In this gripling retelling of the Greek mythology of Medusa, we finally get to hear Medusa's side of a story all known too well-or not.
Between the worlds of gods, monsters and men, Haynes highlights the brutality of male violence weaving various stories inbetween to create a concrete picture.
This is the story of a young woman turned inside out by an unforgiving world.
WANDERING SOULS by Cecile Pin
Between goodbyes and fishing out bodies from the sea, three siblings find themselves now alone in the world without family or a home. By a twist of fate they arrive in Thatcher's Britain in which they must now make a life for themselves.