Lifestyle
Nine Female-Owned Handmade Footwear Brands to Shop in Nigeria
Now more than ever, creators and designers in the Nigerian scene are pushing out some of the best works, especially from the handmade fashion industry. Men stood at the forefront of most artistic endeavours in the past, from music to painting and even footwear fashion. However, in recent years female creators have paved their own paths despite the odds, and continue to appeal to consumers far and near with beautiful and durable products.
With designs for all sizes and delivered worldwide, there's never been a better time to shop from these creators. Whether you're in Lagos or the diaspora, are a proud supporter of handmade fashion or are new to the space, below is a curated list of some appealing and affordable female-owned handmade footwear brands to shop out of Nigeria.
SOLA SOLES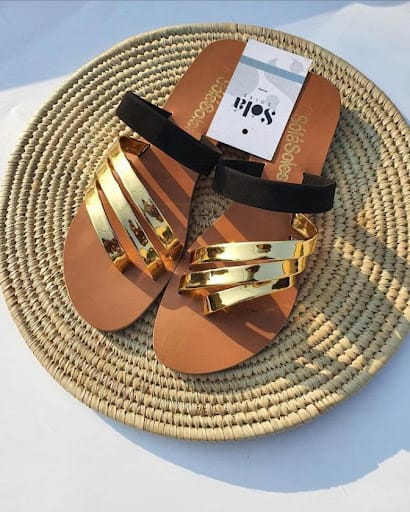 Sola Soles was founded in 2018 by Omirin Aderinsola, with a strict focus on sustainable, casual handmade footwear. Their core idea is "washable leather, highly durable." Sola Soles also specializes in the design and production of orthopaedic shoes and products for people with special needs.
They have delivered to over 9000 satisfied customers in four years, but business for Sola Soles goes beyond designing fashion for women. Their ultimate goal is footwear that does not flop come rain or shine: beauty that stands the test of time. They deliver across all 36 states in Nigeria and worldwide.
LUCY DAVES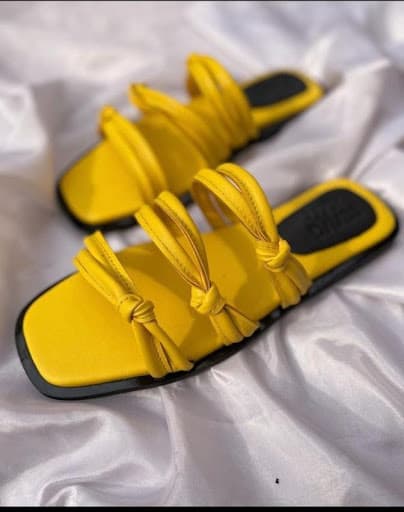 Founded by Chinelo Ikegbune in 2016, Lucy Daves' mandate is to churn out beautiful footwear that cuts across all sizes.
Boasting a strong focus on class and durability, the brand has catered to over two thousand customers since its inception and centers both men and women, although women make up a larger chunk of their clientele. You can learn more about Lucy Daves here.
NYNE AND NUEL

Nyne and Nuel designs and manufactures light leather goods – slippers, sandals and mules – for men and women. They value beauty and excellence and aim to put Africa on the handmade footwear map.
The brand has shipped over 5000 products worldwide and prides itself on an ability to work with a variety of materials like Ankara, denim, velvet, lace, aso-oke, and other indigenous fabrics. You may make enquiries via their Instagram or website.
PEACECONNO INSPIRED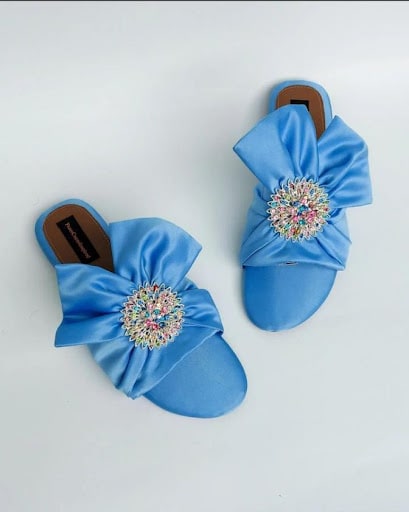 Founded over five years ago, Peaceconno has a delivery timeframe of three to five working days within Nigeria and seven working days abroad. The brand boasts a dedication to steadfast diligence. "Our finishing and delivery is what sets us apart."
"People believe Nigerian footwear brands cannot compare to international brands," says Peace Conno. "We beg to differ." You can visit the brand here.
ESE ALDORA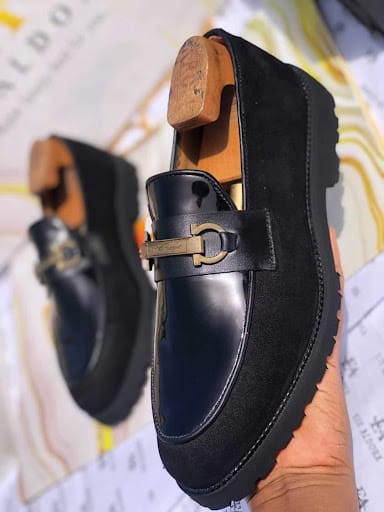 Ese Aldora was founded by Okiri Quincy Eseosa, an Edo indigene who is based in Ibadan, just like the brand. Production does not stop at their boots, heels, and corporate shoes; they're also in the business of designing and producing bags, belts, and wallets.
Above all else, Ese Aldora centres on authentic production, ever-returning customers, and warm and efficient customer service.
TIJO & BIBS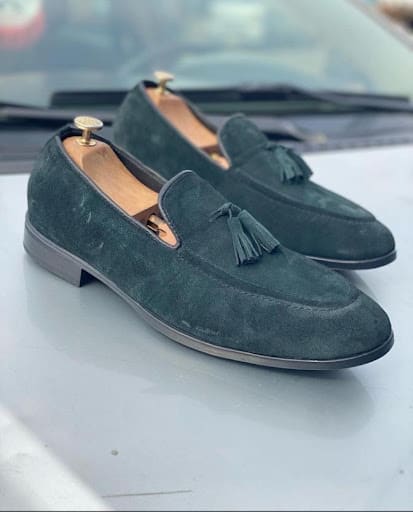 Tijo and Bibs is a merger of two shoe-making brands, Tijo Reich, founded by Temidayo Akanmode, a woman, and Shoesus, founded by the male Habib Lateef. They decided to merge in August 2022 to foster growth for their businesses, but their individual brands combined have been in business for over three years.
With a heavily male-centred audience, their handmade footwear includes heeled and flat boots, brogues, and slides. You may find them here.
RHAI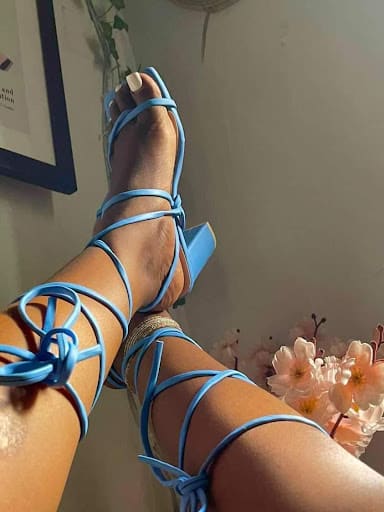 Rhai's mandate is quality, consistency and after-sale services. They've been in business for five years and cater to both men and women. While they currently only produce based on order, they're working on increasing inventory so that most of their designs are consistently available for immediate delivery.
Rhai is a brand that is fully confident in its services, so much so that they offer a full refund option if ever a customer finds himself unsatisfied with their finished product. You can test this creed here.
GANDY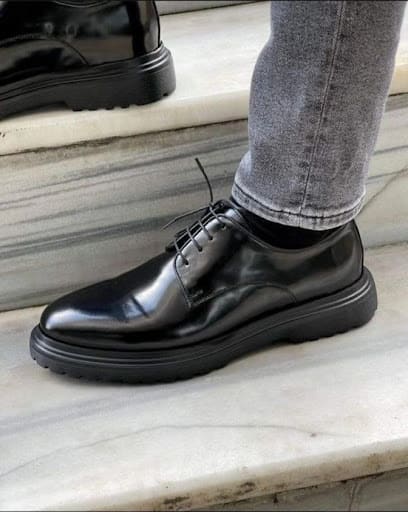 Gandy was founded in Ijebu, Ogun state and is run by one woman, Adigboluja Ganiyat. Outside of Gandy's footwear range like loafers, Oxford shoes, Chelsea boots and brogues, they're also in the business of designing and manufacturing purses and belts.
The brand has sold over 4000 footwear since its inception. Men make up the largest slot of their clientele, but they have catered and continue to cater to women of all sizes both home and abroad.
ZIZA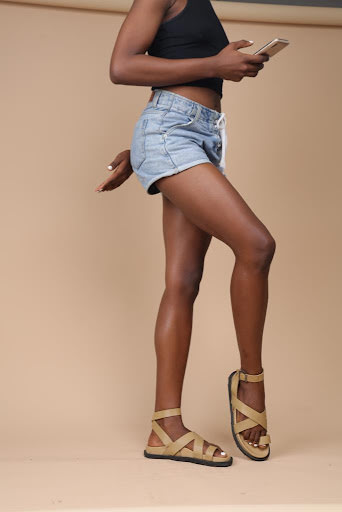 Ziza designs slippers, sandals and birkenstocks. They also have a heels brand, Ycglabel. While they retail to individual customers, the largest bulk of their consumers comes from wholesale shipments abroad.
Delivery takes one to two weeks, depending on a number of factors. Their greatest joy? Seeing their customers satisfied and fulfilled. "To some, we're just a footwear brand," says Ziza. "For us, this is living, breathing design. Ziza is art come to life."