Life
FGM: Survivors Speak on the Reality of Female Genital Mutilation
One could almost feel the intensity of her emotions as Osarieme Oziegbe, 28, recalled her story of her birth and the ugly consequences of the removal of her clitoris by a nurse in Benin City, Nigeria, as narrated by her mother.
Her mother told her the nurse convinced her to circumcise the new baby, saying it was part of the cultural rites of the Binis and that it validates the birth of a girl child.
"I learnt that after my delivery, and the counselling by the nurse my mom agreed to cut my clitoris but that she almost lost me because I bled uncontrollably. Thank God, I survived it," she said.
Osarieme told PREMIUM TIMES how she is now struggling to navigate her place in the league of sexually active young women in society having had to deal with broken relationships because of her lack of interest in sexual activity. She said she never really understood what the problem was or why she didn't think sex was the best feeling in the world, as talked about by her peers until she began asking questions.
"There were times when I had young men getting close to me and seeking intimacy, but honestly, the urge wasn't there; I never felt anything; my first sexual experience wasn't fun; I always ask myself, why do people refer to sex as one of the best feelings in the world? I didn't get the excitement, I understood that it wasn't any of those, even at times I tried to explore my own body by touching myself, yes the urge comes, and within a few seconds, it's all gone, I lose interest," she added.
About FGM
Female genital mutilation (FGM) is an extreme form of discrimination against women and girls. It is said to be one of the most inhuman acts of gender-based violence GBV perpetrated against women, and a violation of their human rights.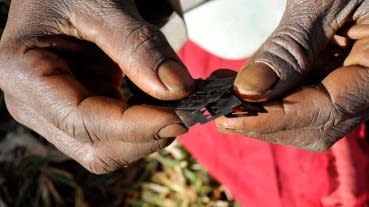 The process of FGM is mainly carried out by traditional circumcisers, who often play other central roles in communities, such as attending childbirths. In many settings, healthcare providers perform FGM because the procedure is safer when medicalised.
However, The World Health Organisation (WHO) strongly urges healthcare providers not to perform FGM because of the numerous short- and long-term effects, which are often negative and can cause permanent damage to the victims or survivors.
Some of the immediate effects of FGM, as highlighted by David Osifo, a former Commissioner for Health in Edo State, are infections and bleeding, "especially when done in the local setting, which can sometimes result in death."
Is FGM a solution to promiscuity?
There is a general belief among the people of Bini, South-South Nigeria, that an uncircumcised female is a taboo. Circumcision in this part of Nigeria is a mark of cultural identity, supposedly done to prevent promiscuity in young women/girls. They also believe that circumcision is hygienic and allows for safe delivery during reproductive age.
It is believed among the people that babies could die on making contact with the clitoris during delivery if it isn't cut off.
Meanwhile, many perceive promiscuity to run in the blood of girls and women of Bini extraction. This they believe is the reason they dominate the sex export to Europe through human trafficking for prostitution and adultery. Some factors attributed to this trend are the collapse of family values, parental pressure, and the societal norms that have thrived over the years.
Blessing's Ordeal
Unlike Osarieme, who lacks interest in sexual activities, Blessing (real name withheld), is one of many Bini women who have suffered from the societal backlash and stigmatisation for engaging in intercourse with several partners in a bid to fill up the bottomless pit of sexual satisfaction.
While sharing her story, Blessing explained how girls who tend to be very sexually active and keep multiple partners usually often end up with demeaning name tags such as 'ashawos' (prostitutes) due to their busy sex lives.
She said: "I thought I was a sex addict because I always felt like I couldn't control the urge; I would do anything to get to a man. Yes, it got me into so many troubles; I always had to lie to my parents, I kept late nights, and I got talked about. That was the most painful part I faced, backbiting".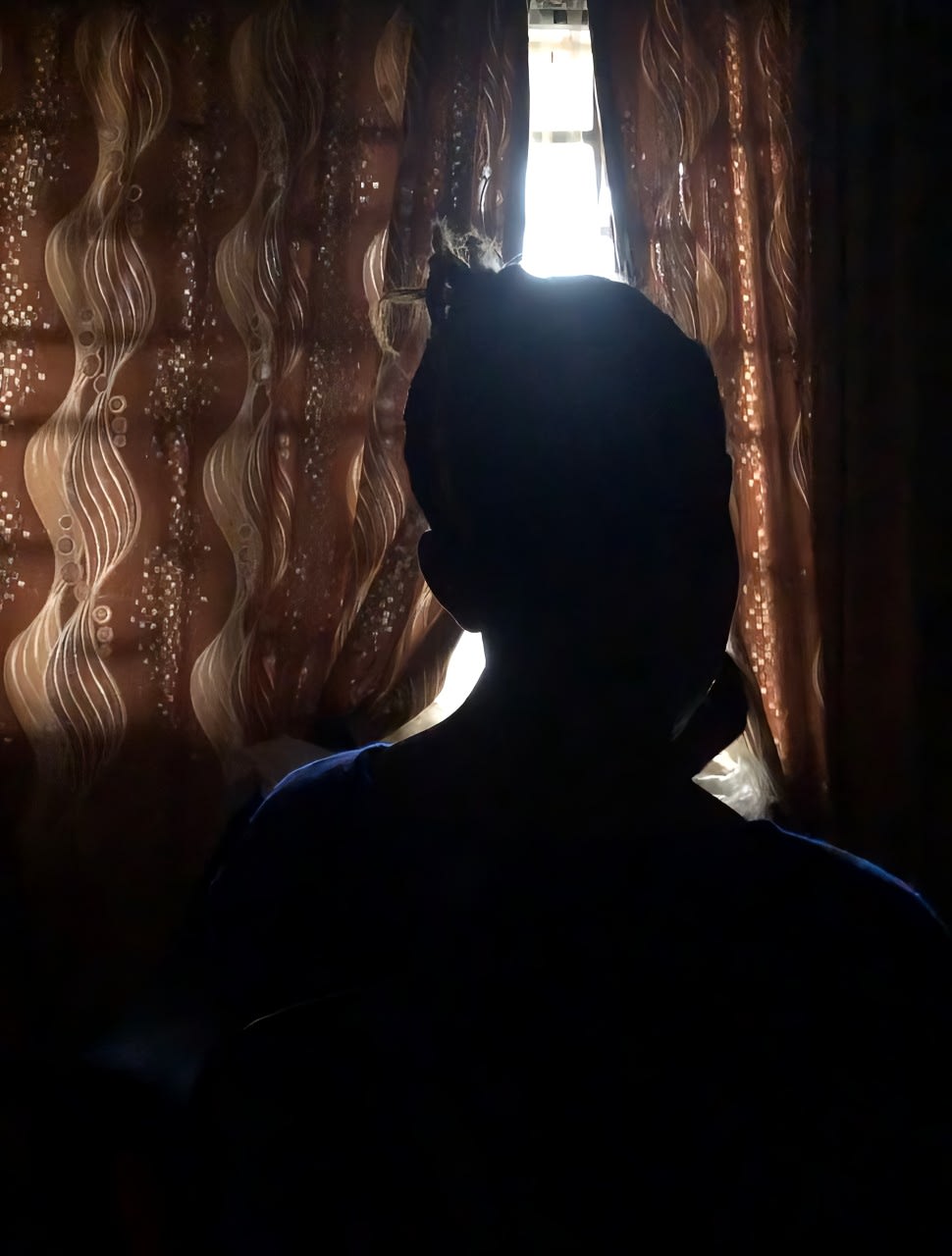 Some of the reasons used to justify the act of FGM in Nigeria are to 'preserve virginity, curb promiscuity, and prevent extra-marital sex or to protect female modesty and chastity. But the big question is; does FGM really curb promiscuity?
According to Mr Osifo, the former health commissioner, who works at the University of Benin Teaching Hospital (UBTH), the presence of the clitoris stimulates the woman and drives her to an early orgasm.
"However, the absence of the clitoris as a stimulator makes it difficult for the woman to climax to orgasm," the expert said.
The gynaecologist explained that once a man or woman reaches orgasm, they lose interest in sexual urges for some time but females who are circumcised lack the stimulation that initiates orgasms and is likely to stay longer during sexual intercourse.
This reality he said brings to light the extent to which FGM can influence the sexual relationships of survivors and how they cope with the sexual and physical challenges prompted by the practice.
Meanwhile, the most unfortunate part of Blessing's experience is how oblivious she had been to the fact that she was a victim of FGM. She is now left to deal with the long-term consequence of dissatisfaction in her sexual life, leading her to keep multiple partners coupled with the risk of infections.
As highlighted by Obazee Imafidon, a he-for-she advocate, one of the reasons sexually active women can't stick to one sexual partner at a time is because of the lack of the stimulator (clitoris), which creates an intimate bond between both parties. "Whenever they are having intercourse, the man feels the sensitivity that takes him to the peak, but the woman has no limit and expects more. So, in a nutshell, FGM doesn't help the female gender; it harms them".
FGM Prevalence in Nigeria
Also known as Female Genital Cutting, FGM involves the partial or total removal of external female genitalia or other injuries to the female genital organs for non-medical reasons. It can cause severe bleeding and problems urinating, complications during childbirth, and an increased risk of newborn death. FGM has a lot of other effects on the sexual reproductive health of women and girls. One is the resulting limitation on or the inability of survivors to use some parts of the genitals.
With an estimated 19.9 million survivors, Nigeria has the third-highest number of women and girls who have undergone FGM worldwide (accounting for 10 per cent of the 200 million FGM survivors worldwide). The prevalence of FGM is highest in the South-east (35 per cent) and South-west (30 per cent) and lowest in the northeast (6 per cent).
(Insert Infographics)
FGM has a lot of effects on the sexual reproductive health of women and girls. One is the resulting limitation on or the inability of survivors to use some parts of the genitals.
Others include severe bleeding and problems urinating, later cysts, infections, complications in childbirth, and an increased risk of newborn deaths.
Other long-term effects of this traditional practice, according to Mr Osifo, include epidermal inclusion cyst or clitoridal cyst, which he said is the most common. "This infection results in the clitoris developing a swelling that continues to grow and sometimes looks like a penis."
The gynaecologist said many victims, as a result of this, formulate psychological effects associated with having such a bulge in their perineum.
FGM as a Form of Sexual Disability in Women
A disability means any condition of the body or mind (impairment) that makes it more difficult for the person with the disorder to do certain activities in the same way as most people.
There have been several types of research on the nuances and impacts of disability. Still, a primary under-explored form of disability is Female Genital Mutilation (FGM) and how it affects the sex and sexuality of women and girls. Are victims of FGM experiencing a form of disability, and how are their lives affected by it?
There is the argument that FGM be considered a disability as it is a measurable impairment that interferes with a woman's ability to use some of her body parts.
These arguments note that victims of this harmful practice face immediate consequences and possibly long-term effects, including the loss of sexual functioning. As such, women who have undergone FGM, like other people with various forms of disabilities, evolve multiple strategies that help them cope with this disability.
According to Mr Osifo, the total removal of the female genitalia often ends up being a disability in women when the labia minora is completely removed and makes it difficult for the survivors to be impenetrable during sexual intercourse. There are also the effects of loss of sexual desires in most women.
''In some cases of FGM, the vagina ends up closed and not pliable the way a normal vagina would be, making penetration and childbirth a problem, I have had to reconstruct even girls who got married, and there is no hole at all. They got married, and their husbands could not penetrate or find a way in; we then have to reconstruct the vagina hole for them to gain access," the medical expert said.
He added that others who can manage to have sexual intercourse usually have difficulty during childbirth "because the vagina cannot expand to accommodate the babies; we then have to do an episiotomy to deliver the babies''.
Are Anti-FGM Laws Working?
International instruments such as the Universal Declaration of Human Rights (UDHR), the Convention on the Rights of the Child (CRC), the International Convention on Economic, Social and Cultural Rights (ICESCR), the Beijing Declaration of 1995, provides a framework for the promotion and protection of the rights of women and girls.
They require countries including Nigeria to provide an effective framework for the protection of the rights of women and girls. This is amplified by regional instruments such as the African Charter on Human and Peoples' Rights, and the Protocol on the Rights of Women in Africa, 2006 (the Maputo Protocol).
Under the Constitution, the ratification of international treaties and instruments, and the adoption of the SDGs framework; Nigeria is under obligation to respect, protect and fulfil the rights of women and girls. However, the rights of women and girls remain adversely impacted by harmful traditional practices, including FGM.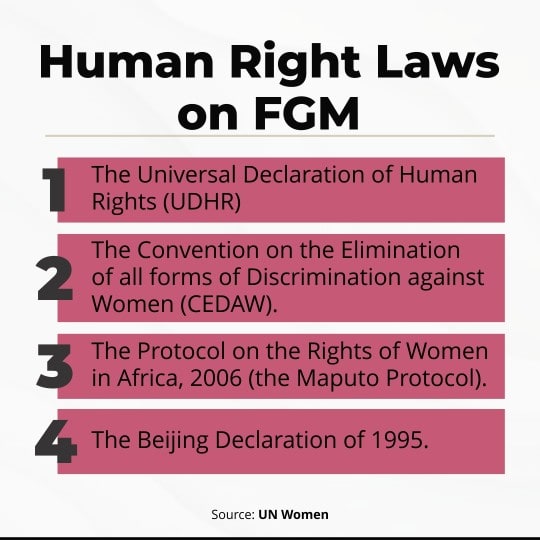 "Laws against FGM in Nigeria only on paper"
Ronke Ojekere is an executive member of the Edo State Gender-Based Violence Management Committee. She has over the years worked on projects that seek to protect women and girls in Edo from harmful practices. While highlighting some of the laws that criminalise FGM in Edo State, Mrs Ojekere decried low implementation of these laws saying they are only on paper.
While accusing traditional birth attendants and community health workers of being enablers of FGM, the GBV expert called for more sensitisation to educate rural dwellers about the dangers of the act. She cited the case of a woman who had refused circumcision for her child, but while unconscious, her mother, in connivance with the birth attendant, went ahead to cut her girl child without her permission. In this case, Mrs Ojekere questioned the extent to which the law can be evoked saying it would be unfair and irrational for the woman to sue her mother for the act.
Also speaking on the role of anti-FGM laws in protecting women and girls against any form of violation, the Chairperson of the Edo State chapter of the International Federation of Female Lawyers (FIDA), Violet Olumese, said significant milestones have been recorded in the implementation of policies such as the Violence Against Persons Prohibition (VAPP) act over the years, including the enactment of the legislation.
According to her, the challenges remain in the elimination of this practice throughout the country. "Thus, it is imperative that the policy be reviewed and a new one developed to provide the basis of actions/steps that will drive the implementation of interventions."
As amended, the 1999 Constitution of the Federal Republic of Nigeria (CFRN) provides in Section 34 that "no person shall be subjected to any form of torture, inhuman or degrading treatment or punishment." Legal experts believe that FGM falls under the preceding categories and thus can be punishable under the section.
The Child Rights Act (CRA), passed in 2003 in Nigeria, also has some provisions that outlaw this practice. Section 11(B) of the Act also provides that "no child shall be subjected to any form of torture, inhuman or degrading treatment or punishment." These laws build on existing gains and address emerging gaps and challenges in the elimination of this harmful practice and human rights violation. It also provides a foundation for further actions to ensure the elimination of FGM in Nigeria.
Global Efforts to End FGM
In 2007, the United Nations Population Fund (UNFPA) and the United Nations Children's Fund (UNICEF) initiated the Joint Programme on Female Genital Mutilation/Cutting to accelerate the abandonment of the practice.
In 2008, WHO and nine other United Nations partners issued a statement on the elimination of FGM to support increased advocacy for its abandonment, called: "Eliminating female genital mutilation: an interagency statement". This statement provided evidence collected over the previous decade about the practice of FGM.
The procedure is mainly practised in the Western, Eastern, and North-Eastern regions of Africa, in some countries in the Middle East and Asia, and among migrants from these areas. FGM is, therefore, a global concern that needs urgent attention.
Gender experts like Oyin Nwabuzor, National Coordinator of the Association Against Child Sexual and Gender-Based Violence, admitted that there is still a large gap to fill in eliminating the practice of FGM. She, however, believes that massive health education and sensitisation about the dangers of female genital cutting will lead to a change in the behaviours of local enablers.
"We thank God that associations, NGOs, and faith-based organizations are at the forefront to act as a stop-gap to the agelong practice. I encourage every one of these organizations to keep up with the fight for a better society free of all forms of violation against women. This will also give courage to victims and survivors to speak up.''