Film
Ijeoma Grace Agu, Where Have You Been?
"I'll be a dead man walking if I don't live in my true form," - Ijeoma Grace Agu


You've seen her as Rose; the harassed secretary turned drug mule in Kunle Afolayan's film adaptation of Seffi Atta's novel, Swallow. You watched her as Delia in Daniel Oriahi's Blockbuster Taxi Driver: Oko Ashewo.
Ijeoma Grace Agu has been able to convey a sense of grit and humanity to the characters she portrays on screen. She's that one actor whose prolific performances have a certain je ne sais quoi to them.
To think of Ijeoma Grace Agu is to think of someone whose entirety is unyielding. One so laser-focused on being the best at her craft that nothing in a humdrum film industry incites the star potential she knows she has.
Agu's presence on the big screen is a rarity similar to that of many spell-binding natural wonders. Despite being an acclaimed actor, one barely sees Agu's name in the cinema titles or the endless commissioned films being churned out these days.
Though thousands of miles away from each other, Agu's air of certainty strongly lingers as she appears on my screen, live. Her husband assists with her technical setup for our interview, and she confesses that this interview is one of the few interviews she's granted in the past decade. A confession that catches me off guard, I'm compelled to pry deeper into the filmmaker's choice of solitude. "It's the same questions they [journalists] asked twenty-five years ago that they still ask now," she throws. A recycled set of questions became the norm during her meetings with journalists.
As her vacant face stayed plastered on my screen, I hoped this interview would be worthwhile for the actor.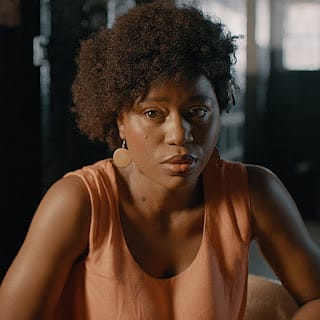 A Method Actor
The actor, producer, director, mother, and wife journeys through life to do the one thing she feels called to do; perform. In addition to her most notable roles in Taxi Driver: Oko Ashewo (2015), Swallow (2021), Hoodrush (2012), 10 Songs For Charity (2021), and Love in a Time of Kekes (2018), the actress has pocketed over 60 films in her portfolio.
The AFRIFF-winning Best actress's passion for acting goes beyond the mere desire to be on screen but to become a character. However, despite her 73+ acting roles, the actor discloses none of these roles have challenged her capabilities.
The Swallow lead actress often wonders why people praise her work because she believes they're all subpar and lacking any depth.
"We're just using it [the acting jobs] to pay the bills, we do shitty work, and when people say they like that shitty work, I wonder what their artistic sensibilities are," the actor spits.
The interview set out to understand the deep socio-political significance behind many of Agu's representations of women in film and the process behind embodying such characters. However, it quickly turned to a longing to understand the brashness of an actor who seems bitter within her industry. Through our hour-long conversation, Ijeoma opened up about her career aspirations, acting process, living her life for herself, and blatant disregard for industry recognition.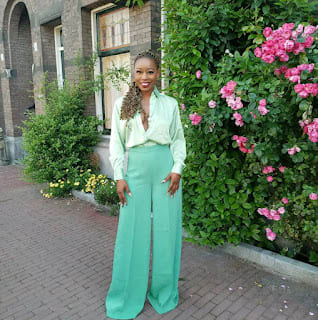 Dissatisfaction with one's work is not atypical for artists. The insatiable displeasure that follows a released project is a feeling Agu has come to be familiar with in her decade-long career in the film industry. For Agu, her perpetual dissatisfaction stems from repressed skillfulness. With an industry saturated with profit-crazed filmmakers, respect for the art of acting is frequently disregarded.
"As an actor, what I enjoy is not the output, it's the process, and for some of these movies, I don't have a process or utilise my process in making it," she says.
Lack of time and financial resources leave filmmakers and talents involved having to rush a process that must be nearly sacrosanct for the artists involved.
The goal of any trained actor is to become a fully realised three-dimensional character with a rich backstory. According to theatre critic Lyn Gardner and acting teacher Dee Cannon, it goes beyond answering the basic questions of the character: Who am I? Where am I?, and what do I want? Questions that are answered by thousands of actors through the methods they adopt when fleshing out a character.
As Leonardo DiCaprio is to the methods of Meisner and Stanislavski, and Kerry Washington is to the Alexander technique, both depending on the role and project, so is Agu to project-fitting methods.
"It's not a one size fits all. It depends on what you're making, what the script is, who the character is, what the story is, and who you're working with. That's what determines what process you bring to it."
"Back in the day, I'd like to get on set and not be addressed as Ijeoma Grace; I want to be addressed and treated like the character. It aids my becoming journey," she tells DW. Though the few times she implemented method acting, it was unwelcome on set.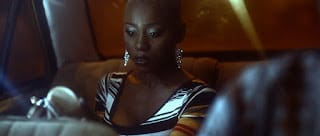 "I had a film where I was a cancer patient, and the director had to call the crew together to allay their fears that I was okay," she recalls.
In line with her process of fully becoming a character even before shooting began, she arrived on set looking and acting sickly.
"The crew was concerned for my health," That, in turn, put the actor in an awkward position of having to explain her acting method to a crew who is supposed to be knowledgeable about creative processes.
"Not everyone is on the same artistic level, I don't want to have to explain, if we should all understand [process] then I wouldn't have to be explaining."
The art of becoming, The UNIZIK Biochemistry graduate tells DW, is what drew her to the profession. After graduating from university in 2006, the actor made her way to Lagos. While her first in into the industry was through landing an unpaid producer role for a TV Show titled Box Office, the young actor's dreams of being an actor weren't swayed as she persistently tagged along with friends who went for auditions. Her audition tag-alongs weren't futile for long as she finally landed her first role on a TV series called Eldorado.
She proceeded to snag a couple of other odd roles, a chorus girl here, a princess there, until she heard about an opportunity to work daily with a theatre troupe.
Agu tells DW her time with the Renegade Theatre Troupe was one of her best days. "I was so happy being there, being able to get up every day and go to a place where we got a script and had to dissect it and deconstruct it. It was my thing,"
She spent the next 154 Sundays (give or take sick days) performing with the troupe at Terra Kulture. "It was pure heaven for me, those three years," she said musingly.
In addition to allowing Agu to discover and develop her acting process, she reveals the troupe helped instil much-needed discipline in her. Working on the same scripts and reperforming the same lines through the week were foundational stones to her current work ethic.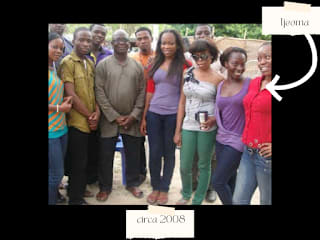 An ideal project for the Nollywood actor today allows her to go inside of herself to become. Becoming a character "down to the hair on their body" makes any role worthwhile. However, as opposed to her work utopia, Ijeoma is forced to settle with merely reading lines off scripts in front of a camera.
The dreary projects she's worked on over the years to pay bills have left her with unhappiness that still drives her to do better. "I've been compromising for about nine years, and it's made me bitter and sad and angry", she admits. But the bitterness and sadness are non-directional, she tells DW.
She doesn't blame the industry because she understands it is a separate entity doing its own thing to stay afloat. The feelings stem from a place of self-confidence that she's not at her optimum. Though she's learned to accept things as they are, she's still pining for her career peak. "I'm at a point where I just want to do work that fulfils me. If that means I go broke waiting for it, then so be it." Agu asserts.
It's been cumbersome staying true to her desire to engage in projects that fulfill her solely. Her career desires are in direct contrast with her reality. "This is me doing lip service," she laughs, "But when my daughter is hungry, I have to go back and do the work that pays, to the status quo," she adds. Eight-year-old Brienne Oriahi is a ball of talent whose creative traits don't fall far from her genetic tree.
Daughter to actor-producer-director-entrepreneur parents Daniel Oriahi and Ijeoma Grace Agu, the young girl is in a whirlpool of creativity. "I noticed from when she was two that she has an ear for music, and then she's loved dancing," Agu says. Locking in on her daughter's creative tendencies as they sprouted was a responsibility she didn't give a second thought to. Today, the eight-year-old is a dancer, composer, singer, and performer, among the myriad of talents she's still discovering. Young Brienne's skills are being honed through private tutors, acting school, dance lessons, and ballet school. "I want to give my kid the best, and to give anything the best is time and money," Agu adds. Her desire to give her daughter the best leaves the actor to resort to taking on financially rewarding projects, rather than career-fulfilling ones.
In the centre of consistent compromise, which can frequently lead to a sense of loss of self, Ijeoma confidently describes herself as authentic. The actor can easily be described as the poster girl for authenticity on and off-screen. A trait that inevitably leaks into the roles she's famed for and gives them the 'IT' factor. "There's always some bits of me in the final output [of her characters]," she says. All part of her becoming process includes inescapably weaving parts of herself to form a character. A process that has proven successful for her countless times, even if she doesn't register her success.
"I'll be a dead man walking if I don't live in my true form."
To stay "real, authentic, and simple" in a world hell-bent on conformity is not a difficult task for the mother, wife, and businesswoman. Living in her truest form is how she's able to stay happy in a world like this. It's how she's able to live with herself. "I'll be a dead man walking if I don't live in my true form," she asserts.
Agu's live-and-let-live mentality was shaped by her exposure to many books as a child. Digesting other cultures opened her eyes to the myriad cultures and their inharmonious standards. "I want to understand the 'why's' of things. When you tell me your why, and it makes sense to me, I can absorb it," she says, leaning forward. For her, if the rationales behind an action are not sufficiently justifiable, she rejects it, regardless of argument.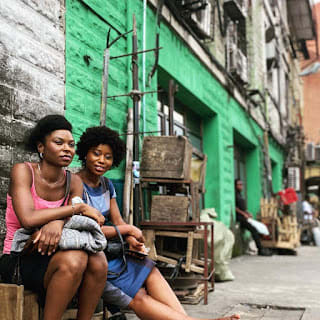 The 2014 Best of Nollywood-winning Most Promising actress declares her stance on industry recognition and acknowledgement.
"I don't need flowers; they wilt," the actor asserts. Though she's been the recipient of numerous awards in the local and international film sphere, they mean nothing to her. "If within me I think I'm giving my all, I'll give myself the props. I don't need to wait for people to give me flowers," she adds.
For many where recognition and acknowledgement of hard work stand as a motivating factor, industry flowers are an ineffective motivator for the actor. She's clearly laid out her growth metrics for herself and awards are not a part of it.
An unclear path that could feature bumpy roads and several potholes lies ahead of Ijeoma. One day at a time is how Ijeoma plans to navigate the unfamiliar path of life that is known as the future. As the road unfolds, so will Ijeoma's knowledge of what step to take, tackling each bump "with every fibre" in her being.
As the multifaceted filmmaker awaits her gratifying roles, she doesn't sit idle. She spends many days researching, reading, and acquiring knowledge from books, videos, and seminars from people who have walked the path she embarks on.
When looking back at the filmmaker's journey, to onlookers, what started as a rocky entry into Nollywood has now blossomed into an illustrious career. Still, for the Agu, there's been no significant growth. Perhaps by the time Agu lands her dream role, a wave of self-satisfaction might wash over. "Humans are insatiable and will remain insatiable," she concludes. Or perhaps not, and she continues to strive for a sense of accomplishment.