Workin Womxn
"It started with a PowerPoint presentation and a few boxes." - The Women Behind Uncover
Uncover Co-Founder & Chief Executive Officer Sneha Mehta had a traumatic experience where a visit to a Nairobi dermatologist saw her recieve a prescription far above the advised amount, and she had gotten retinol burns. This left her at a low point in her confidence.
Together with co-founders Jade Oyateru and Catherine Lee, the three women met in Nairobi, and their shared passion for skincare and business acumen drove them to create Uncover. Their vision is to create a self-care brand targeting wellness, starting with skincare.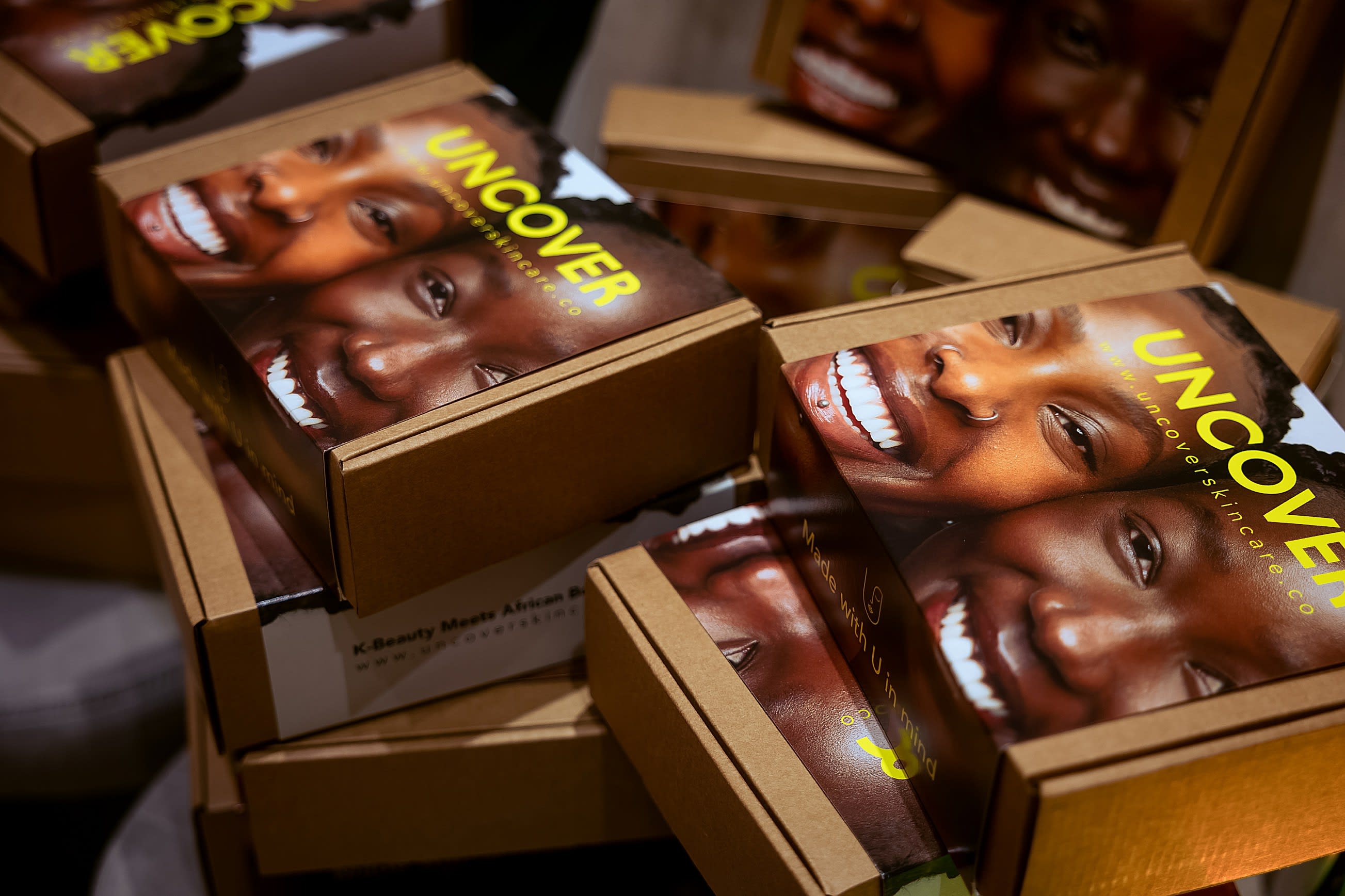 Sneha has a background in math and science, and she graduated from the London School of Economics. Her personal experience and her desire to build a brand that bridges the gap between skincare and mental health made her a crucial part of Uncover's founding three.
She believes that your skin can be a reflection of your inner state and says that only 20 per cent of skincare is topical. The brand focuses not only on skincare but on overall wellness.
Sneha's work experience spans a decade of scaling businesses across the African continent with firms such as Grassroots Business Fund, Helios, McKinsey, and the World Bank with a degree from the London School of Economics.
Sneha's favourite product from the brand is their sunscreen because it is lightweight, fast absorbent, has no white cast, glows and is protective.
On Tuesday, the brand held its official launch in Lagos where Jade shared during a panel that after having children, she became more interested in skincare.
"I started researching and understanding skincare, and I realised that even when I thought I had great skin, it wasn't healthy," She said.
Jade Oyateru, Uncover Co-Founder & Chief Operations Officer, is a nutritionist and consumer goods expert with over ten years of marketing experience who has worked with Unilever/Nestle and other e-commerce players. After her MBA from Imperial College London, she developed a fascination with the world of startups.
Her background in nutrition, business experience and passion for skincare was met equally by her co-founders' passion and expertise. She is a firm believer in holistic self-care and is determined to help women understand the importance of good nutrition and gut health and its impact on skincare and overall self-care.
Jade's favourite products are the vitamin C serum, for its instant glow and the pimple patches. She also loves the packaging on all the products.
Catherine Lee, Uncover Co-Founder & Advisor, a Korean living in Kenya, inspired the team to use the best global skincare technology and innovations from Korea to create the best formulas on the market. She is an economist turned filmmaker, has worked on women's empowerment programs in 19 countries and has degrees from Yale University and Harvard Kennedy School.
Their personal experiences with skincare and its relationship with mental health inspire them to combine affirmations and community education with their brand's mission and vision.