Life
Meryem Belkihel Has Embarked on an Epic African Adventure by Bicycle
"I'm crossing - hope to have internet in the ferry."
The message lights up my phone, accompanied by a picture of a van with miscellaneous luggage items wrapped in plastic and a spare tyre haphazardly strapped down on the roof. It's rolling off a small boat while the next batch of passengers wait around for their turn.
It does not look like the kind of ferry that would have internet reception, but I'm quickly proven wrong and within minutes, I'm chatting to Meryem Belkihel as she crosses a river somewhere in Ghana. It's not too clear where she is exactly but she's well accustomed to travelling like this.
Meryem, better known as MeghyLost, is a 28-year-old Moroccan currently ten countries into a journey from Morocco to Tanzania by bike.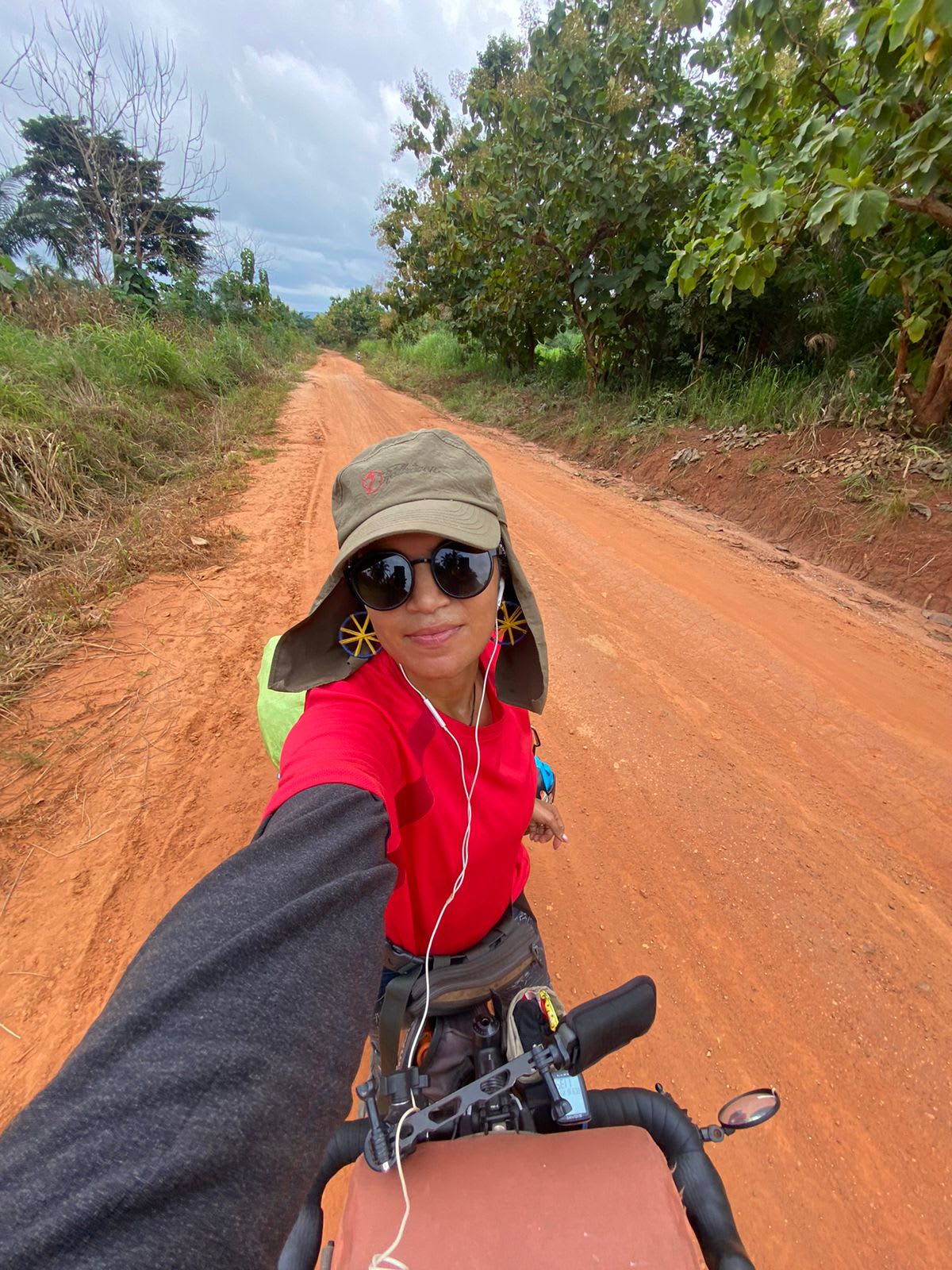 "It's been seven months on the road, and I'm enjoying every country - there have been some small problems with the bike but otherwise it's going really well, everything is good," Meghy tells me as if she's just gone out for a quick ride in her neighbourhood.
From Casablanca, Meghy began her journey into outdoor adventuring by hiking in her own country. Within seven years she had climbed all of the Atlas Mountain peaks over 4000m and has lost count of the number of times she's summited Toubkal, the highest of them all.
She began sharing online through her Instagram, wanting to share the adventure but also to inspire and motivate young girls in Morocco to do the same.
Over the last year, she has done exactly that, even spending a month crossing the High Atlas Mountains without guides and crossing the desert with nomads.
During the pandemic, she began to explore by bike and for the last three years, could often be found cycling around the country but the mountains have always held a special draw. For Meghy, the mountains are the place to reconnect with peace and serenity.
Given her affinity for the mountains, it's not too surprising that Africa's highest peak has often been on her mind. However, choosing to get to Kilimanjaro, over 6,000 km from Casablanca, by bike was a bit more of a surprise.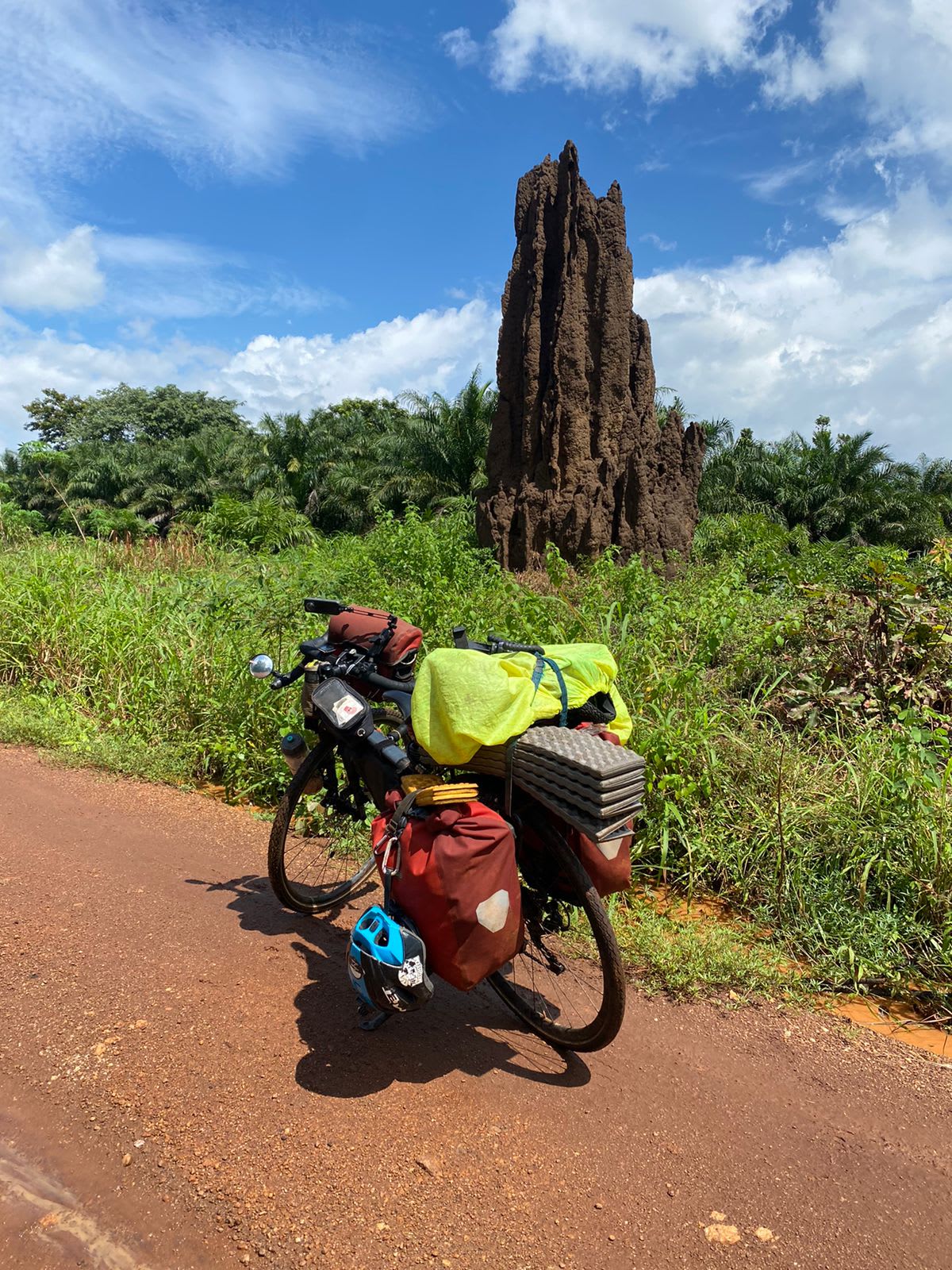 When I ask her what motivated this choice, whether it was a desire for a vast challenge or something else, she explains that in all her time hiking, backpacking, or biking the physical challenge is part of a bigger experience of exploration, travel and culture.
"It's always a human experience, the people you meet and the sharing of cultures." she explains, "I was really interested in West Africa and beyond - African women are really inspiring and I wanted to do something that empowered other women, especially in Morocco."
Sharing her adventure online has certainly helped do that, simply by showing it's possible. Personally, whenever I am in the country, I notice how frequently Moroccan women remark on how brave I am for travelling alone. As Meghy can also testify, this is the case in many countries, but she also proves that it is doable.
Meghy notes that women tend to be the most supportive of lone female travellers. "In Guinea, there was a woman who helped me and took me in, called me her daughter. It really helps to feel at home, to feel like family," she recounts.
That people have fears is understandable and Meghy's own family even asked if she would stay just before she set off. It took some time to change their minds, but as she points out "Even our own homes are not safe, this is true of the whole world in developed countries as in developing countries. You can have problems anywhere. There is no certain safety anywhere in the world so why stop myself doing what I want to do."
She then elaborates with the best travel advice there is: "Talking to locals, people will warn you not to go places and so you listen." The most important step is just getting out there, you learn and listen en route, although the unknown might be nerve-wracking.
While in Senegal, a desire to leave something positive in each country that welcomed and cared for her on her journey emerged. Meghy decided to plant a tree, something that could motivate other people to take small actions that will have positive impacts in the long term and to demonstrate that change can happen.
She has now planted one in every country since Senegal, sharing pictures and coordinates on social media, her blog and YouTube. The journey, too, is sponsored by Orange Maroc; each kilometre of her trip will be converted into megabytes and donated to various organisations throughout Africa.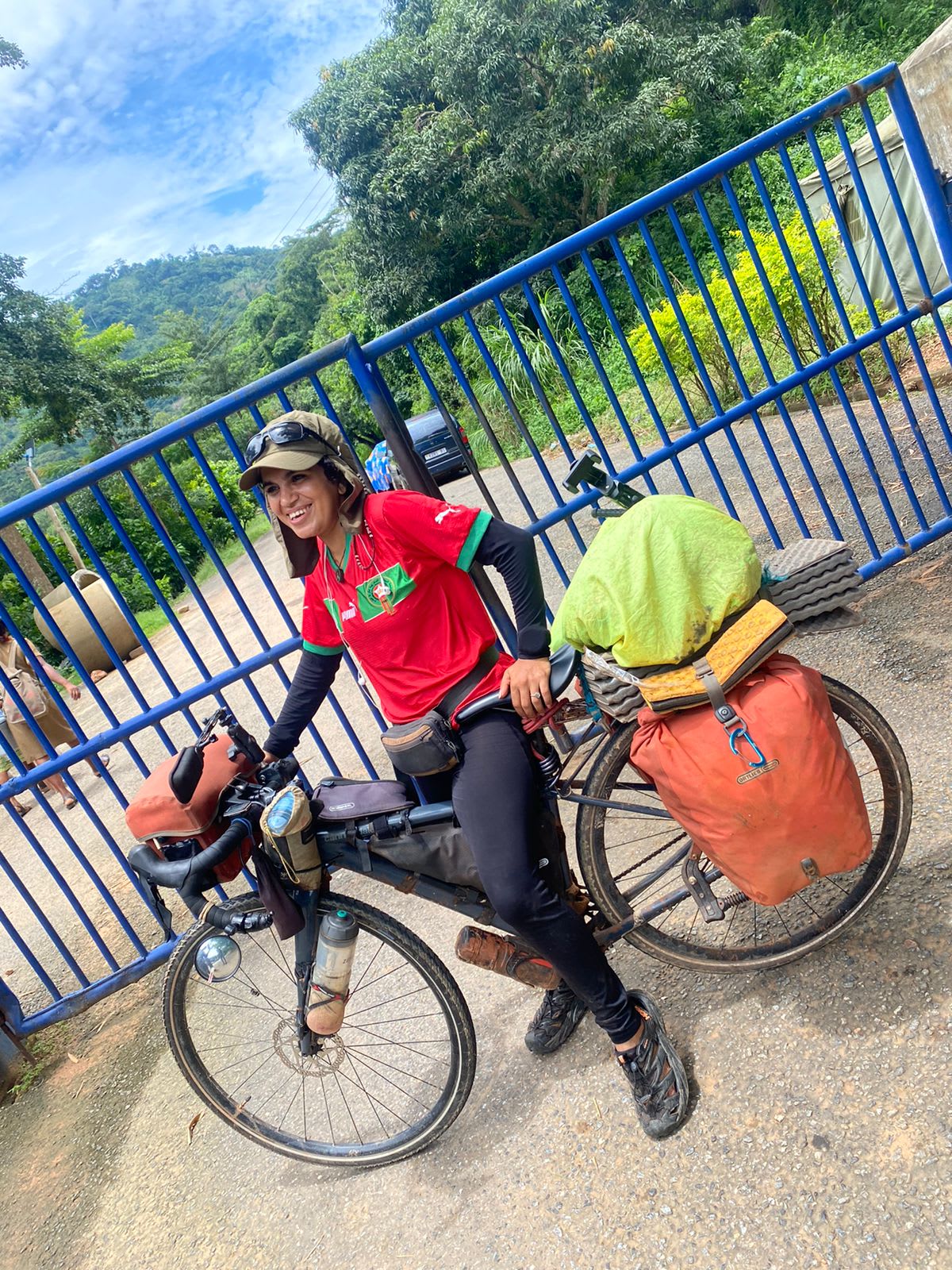 Through her blog, where she shares stories of her travels in English, more people can be inspired by the human experiences and conversations she relates—from discussing the legacy of colonialism in Africa with a man working at a petrol station in Senegal and musings on the ethics of travel to singing and dancing with a single mother and her daughters in a tent in Mauritania.
Readers are invited to see Africa through her eyes, particularly her admiration for the women she meets: "African women are very strong," she writes. "and yes, I have to say that in every blog and vlog. May God bless them and give them the tranquillity that they deserve."
We've been chatting for a while, and the boat is nearing its destination. Before we hang up, I ask what's next on this journey for Meghy.
"There is no plan - even now I'm crossing. I just know that I am going across this river. The only plan is to keep moving in the direction of South Africa."